Ghosts of the Witchwood is my first piece of my Avian Mystic Series of paintings. In the misty Witchwood, a Native American Medicine Woman, tribal mystic, gathers with her Owl familiars and friends. I really enjoyed creating this moody, haunting piece of Fantasy Artwork.
Ravenwood is the second in my Avian Mystic Series of Paintings. Ravenwood depicts a forest witch, or druid, surrounded by Ravens. The moss on the trees was particularly fun to render.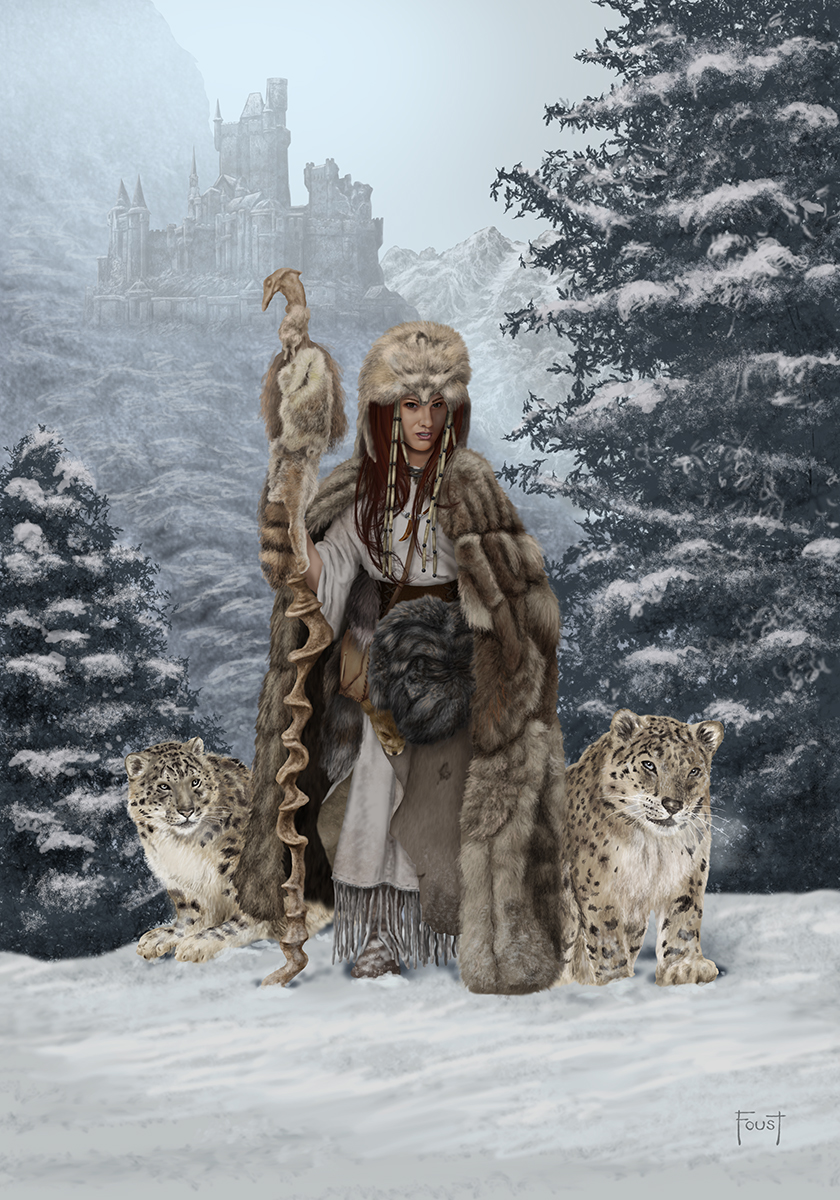 A reclusive hedge witch/medicine woman at home in the snow, tracking with her two companions. This one is full of the textures I love to render. It also combines my love of Fantasy Art and Wildlife art.